Cdn. Sec. A. B. 3.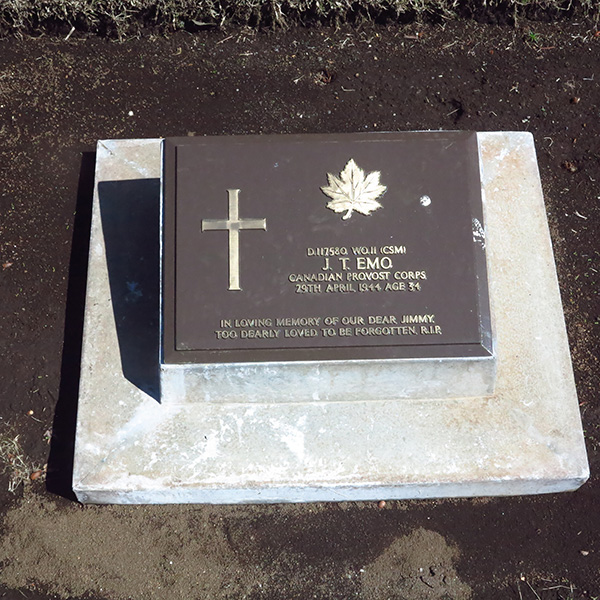 Warrant Officer Class II (C.S.M.)
Service Number D/117580
Died 29/04/1944
Aged 34
Canadian Provost Corps
Son of William and Mary Emo, of Montreal, Province of Quebec, Canada; husband of May P. Emo, of Montreal.
INSCRIPTION
IN LOVING MEMORY OF OUR DEAR JIMMY, TOO DEARLY LOVED TO BE FORGOTTEN. R.I.P.