Cdn. Sec. A. C. 7.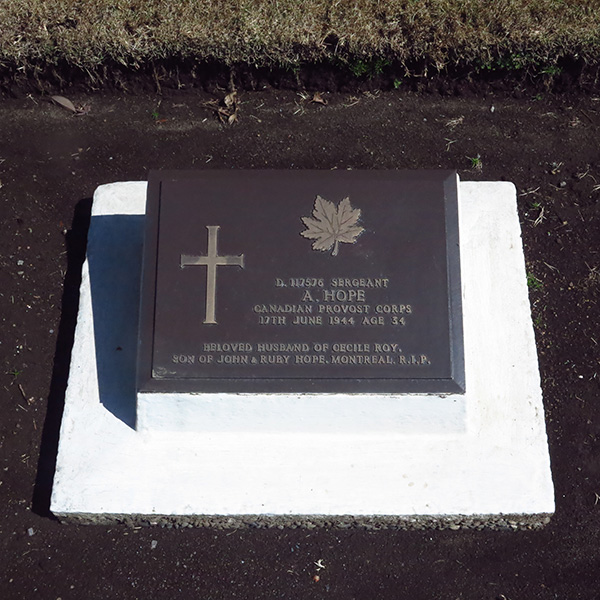 Sergeant
Service Number D/117576
Died 17/06/1944
Aged 34
Canadian Provost Corps
Son of John Alexander and Christina Ruby Hope, of Montreal, Province of Quebec, Canada; husband of Cecile (Roy) Hope, of Montreal.
INSCRIPTION
BELOVED HUSBAND OF CECILE ROY, SON OF JOHN & RUBY HOPE, MONTREAL. R.I.P.