Brit. Sec. J. A. 11.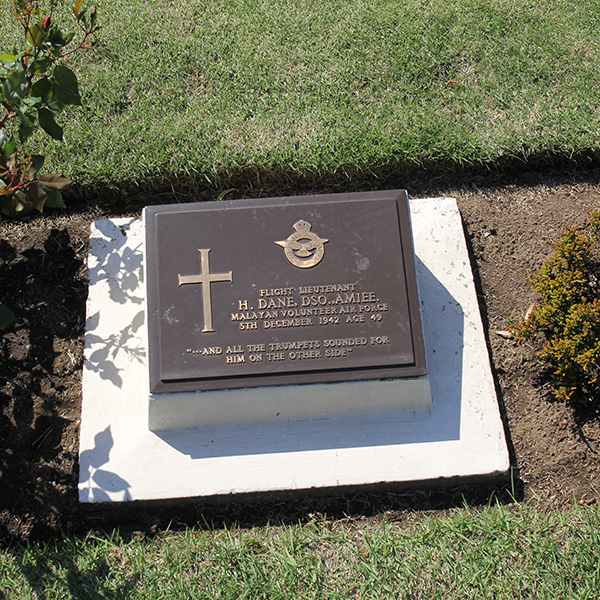 Flight Lieutenant
Died 05/12/1942
Aged 49
Malayan Volunteer Air Force
D S O, Mentioned in Despatches
Son of Sir Louis Dane, G.C.I.E., C.S.I., I.C.S., and of Lady Dane (nee Norman), Dame of the Order of St. John of Jerusalem; husband of Victoria A. C. Dane (nee Wingate), of Edenbridge, Kent. A.M.I.E.E.; General Manager, Perak River Hydro Electric Power Co., Malaya; Capt. (retd.), Queen Victoria's Own Corps of Guides.
INSCRIPTION
"…AND ALL THE TRUMPETS SOUNDED FOR HIM ON THE OTHER SIDE"